WebTime
How does your organization keep track of emplyee time? How do you get it into your payroll system?
Web Based Time Tracking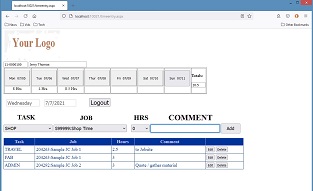 After Logging in, the employee has a pay
period display of his/her work week. The
current day is highlighted.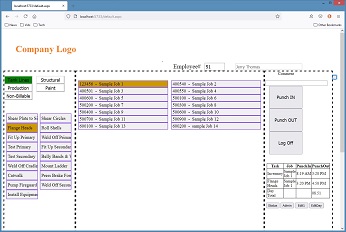 Below each page is a Crystal Report
of his/her work activity, which can be
printed and saved.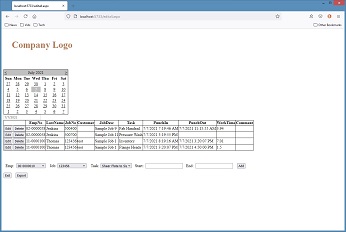 Designated managers can review and edit
employee's time. They recieve a more
detailed report.
Additionally, there is a setup page to allow employee info to be added or updated. There is also a status page showing the current status of each employee.
Finally, this is hosted on your site using an Access database. You are free to use any Access (ODBC) tools to create additional reports or otherwise use the data collected.